PDF Services
We offer several options that make working with PDF's easier. From trial exhibit stamping, bookmarking, and hyperlinking, we can organize your documents making it easier to find what you need.
Trial Exhibit Stamping
We can stamp your PDFs with custom labels such as the color, case name, exhibit type and number.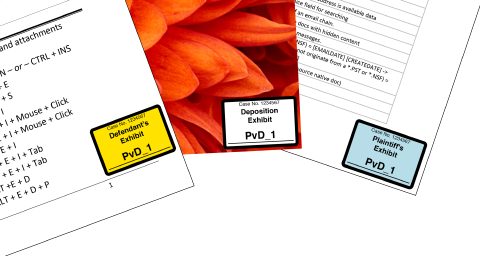 Bookmarking
Create bookmarks within large pdf's with a large amount of pages to make finding things easier. When you click an item on the index it takes you directly to that page making things easier to find.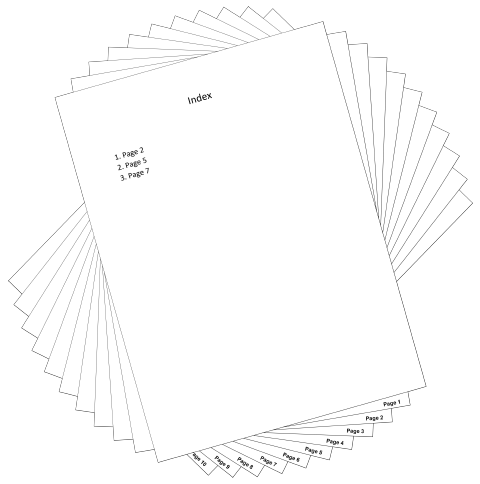 Hyperlinking
Similar to Bookmarking, hyperlinking uses an index with links to open other individual PDF files. Ideal for when you don't want to merge everything into a single PDF. Open the index and when you click an item it opens the corresponding PDF in the Documents folder.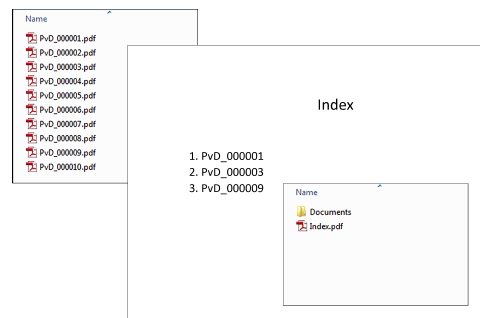 Indexing
Indexing is the process of organizing documents into electronic folders that are named by people, categories or any other criteria.